Official Launch: The Spanish Translation Of 'Cultures And Organizations: Software Of The Mind (Third Edition)'
Mexico City
22 August 2019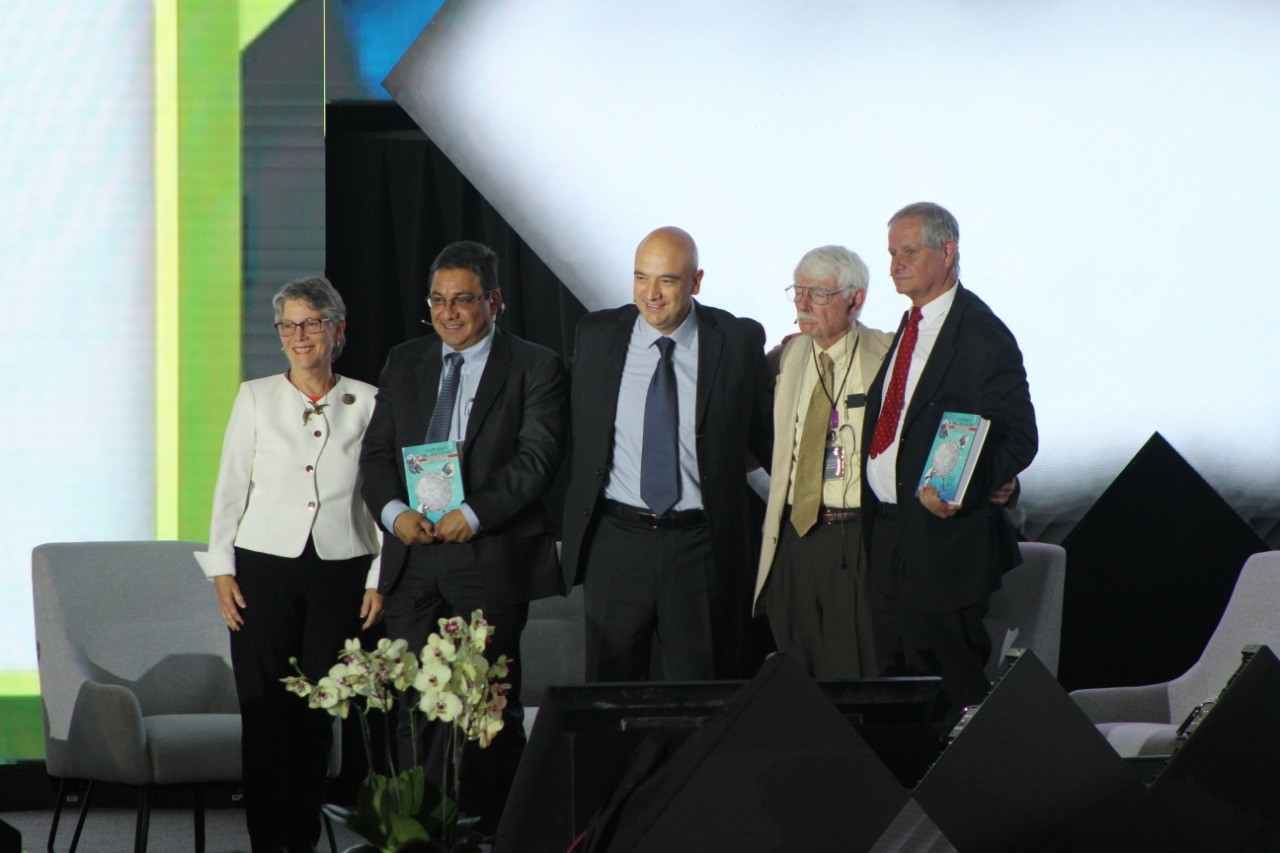 As the global licensee of Professor Geert Hofstede's research, Culture In The Workplace™ (CW), is honoured to be associated with Prof. Hofstede in commemorating the translation of his latest acclaimed bestseller 'Cultures and Organizations: Software of the Mind' in Spanish.
Hosted at Expo Santa Fe, Mexico City, the book launch held a significant segment during GINmotion's 7th National Congress on 22nd August; representing a major milestone that celebrates Prof. Hofstede's accomplishments as the founding father of intercultural research in the realm of cross-culture and psychology.
CW's Partner, Catherine Mercer Bing, CEO of ITAP International, flew down personally to present and share the value of Professor Hofstede's research coming to life through our tool, the Hofstede Culture In The Workplace Questionnaire™ (Hofstede CWQ).
The Hofstede CWQ is based on over 40 years of licensed research and across more than 70 countries profiled. It is the only profiler developed in collaboration with Professor Hofstede. The Hofstede CWQ also allows respondents to discover key insights on team and organizational preferences for up to 15 workplace behaviours such as decision making styles, leadership, etc.
The presentation concluded with a panel discussion involving Dr John Bing, who developed the Hofstede Culture In The Workplace Questionnaire™ in collaboration with Professor Geert Hofstede and researchers Dr Felipe Uribe Prado, Dr Herman Littlewood and Dr Raul Beyruti Sanchez. The panel discussion was moderated by Miguel Gurrola, Managing Director & Partner of Conscious Performance.
The event saw a whopping one thousand over audience members present, with the first one hundred copies of the book sold instantly.