Culture in the Workplace™ (CW)
A Tribute to the late Emeritus Professor Geert Hofstede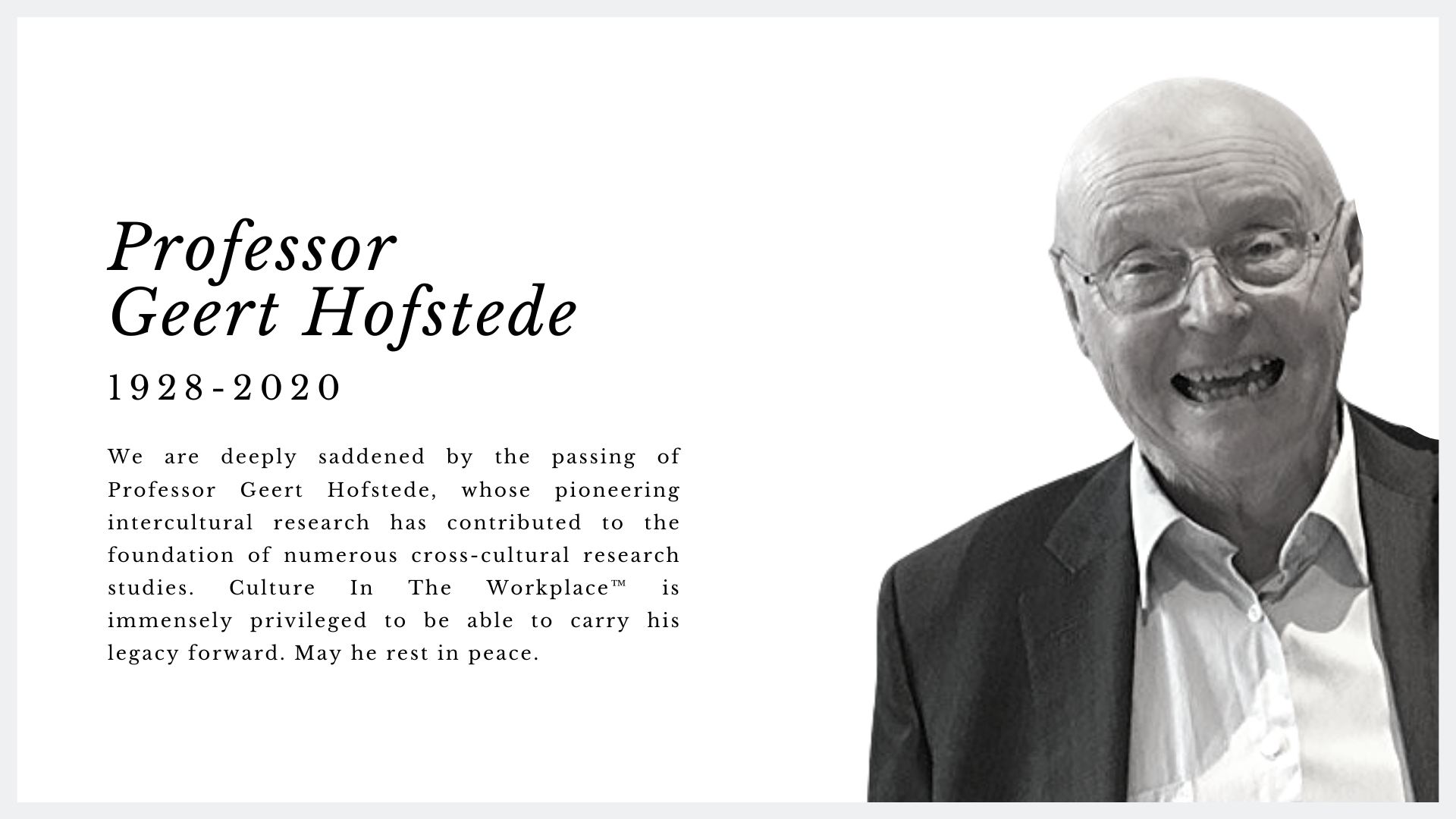 It is with great sadness that we mourn the loss of Emeritus Professor Geert Hofstede, a transformational figure in the area of culture and psychology. Culture In The Workplace™ (CW) would like to pay tribute to the founding father of intercultural research and the brilliant mind behind the seminal Cultural Dimensions Theory.
We were privileged to have been able to meet and work with the amazing Professor Geert Hofstede. He will forever be remembered by our International Partner Network as "the man with a jolly spirit, wonderful smile and a generosity of heart to match his wisdom and intellect". The moments of delightful discussions and stimulating insights will be treasured forever.
Rest in peace, Geert. You will be dearly missed.