Culture in the Workplace™ (CW)
A Tribute to the late Emeritus Professor Geert Hofstede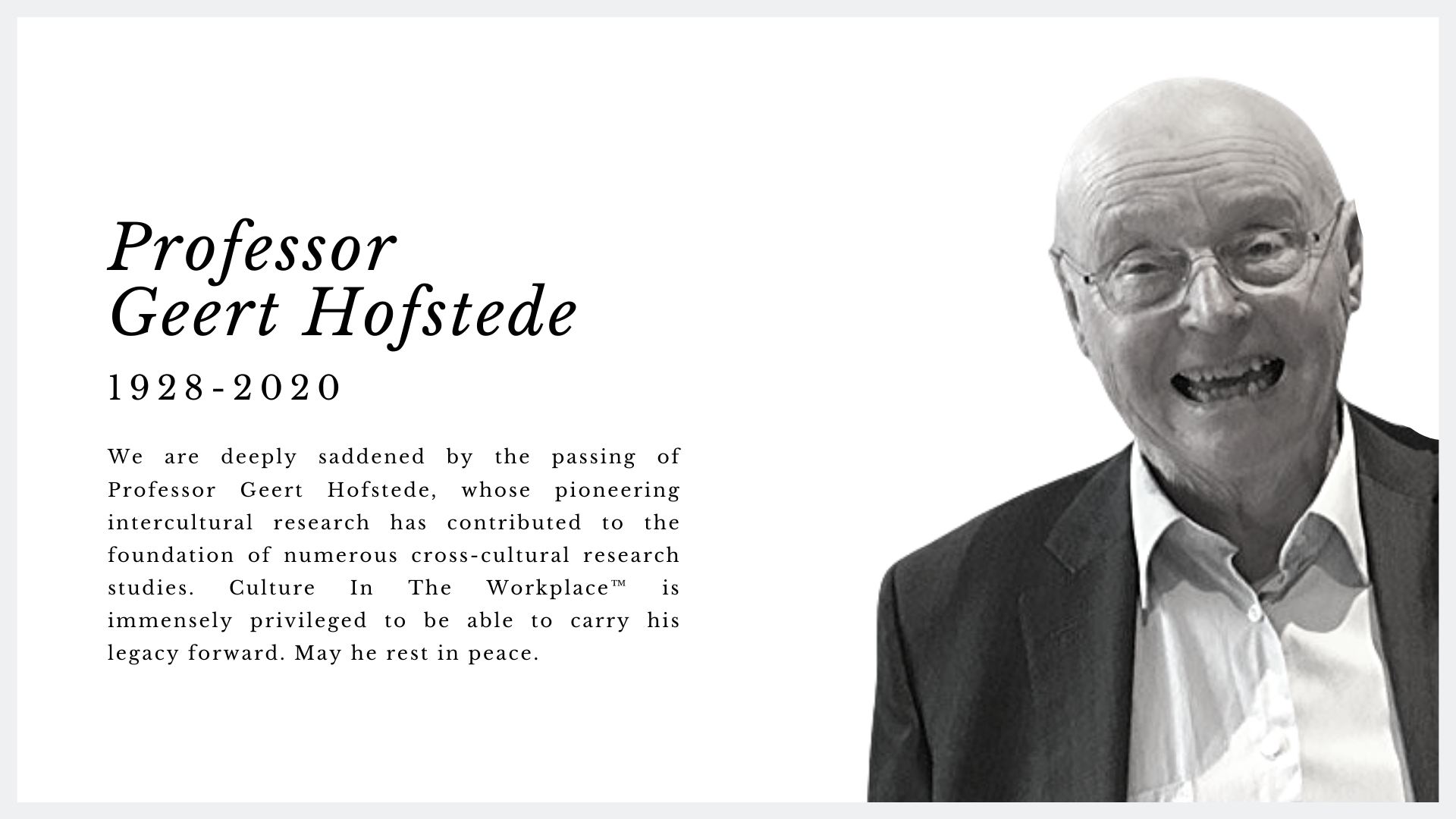 It is with great sadness that we mourn the loss of Emeritus Professor Geert Hofstede, a transformational figure in the area of culture and psychology. Culture In The Workplace™ (CW) would like to pay tribute to the founding father of intercultural research and the brilliant mind behind the seminal Cultural Dimensions Theory.
We were privileged to have been able to meet and work with the amazing Professor Geert Hofstede. He will forever be remembered by our International Partner Network as "the man with a jolly spirit, wonderful smile and a generosity of heart to match his wisdom and intellect". The moments of delightful discussions and stimulating insights will be treasured forever.
Rest in peace, Geert. You will be dearly missed.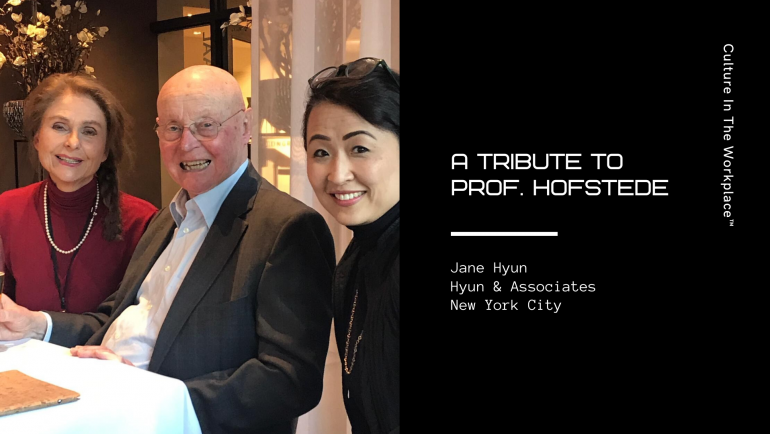 "Dear Geert, Thank you for your spirit, good humor and wisdom. It is so hard to believe you are no longer with us, as I recall with fondness the special memory of conversation and laughter (with lots of food) in your company.

When I think about your work, it is hard to do so without remembering Geert the human being. The consummate scholar, the researcher with heart, and loving husband, father and grandfather. After learning from your theories and intercultural perspective over the last 20 years, it was a sheer delight to be able to meet you in person in 2015. While I only had a chance to meet you on 3 separate occasions, we did have a chance to work together on a client project last year. You were absolutely lucid about explaining your insights on your research on the cultural dimensions, and you spoke about the research as you had conducted it yesterday. At the end of the call, we laughed out loud together at how unpredictable, unique and diverse the audiences can be in the U.S. And when you're doing any work with intercultural topics, or audiences, I have found that you have to laugh. A lot. Because mistakes are bound to happen! And if they don't, that usually means we haven't engaged enough around these differences, and stayed too long in our safe corner.
I am often in spaces where I'm the only woman in the room, or the only one of Asian descent in the conversation. I have felt what it's like to have my credibility questioned, and my presence questioned in certain settings. Geert, you were one of those people who, from the first meeting, approached me as if I had already contributed something, even before we were acquainted with each other. I will treasure that memory.
While I will remember your important work on national cultures and the pioneering work/impact on organizations, the memory that sticks with me is watching you sing a Dutch folk song with your wife during one of our gatherings. You sang it with such enthusiasm and charm!! You were not afraid to put yourself out there and be vulnerable in front of in the crowd. What spirit! What charm!
We are deeply grateful for the lifetime of contributions and we love you, Geert. You will be deeply missed."
— Jane Hyun